GameGem is an application to patch iPhone and iPad games by modifying some of their internal values. However, you won't be able to modify any online games.
If you want to mod your favorite iOS games, you can resort to an application of the likes of GameGem. With this app, you can modify certain parameters of your games, such as your score or number of lives.
Description of GameGem for iOS
It works similarly to applications that already exist for Android, such as Lucky Patcher. Once you run the app, you have to choose which running processes or applications you want to modify, and provided this tool can get into them, you'll be able to apply modifications.
This tool also stands out for a really simple interface, much easier to use than the above-mentioned applications to patch Android games. However, you should know that although you can modify the values of many games, you won't be able to apply those patches to online titles.
In other words, if you're playing Clash of Clans, forget about changing your score or the value of certain attributes as the latter are saved on online servers that you can't access. GameGem only works with games the values of which are stored locally.
For the iOS platform GameGem is without a doubt one of the best game hacking tools out there. – This app is not only fairly easy to use and includes all the basic functions that you would expect from a memory editor, such as value scanning in all value types, speedhacks, system clock speed hacks, fuzzy search, value freeze function and easy installation, but on top of that GameGem is completely free and gets updates regularly to be compatible with the latest iOS updates and releases. You can expect this app to work for offline games. GameGem is not able to hack online games, if they store money/gem values on their servers.
As any other game hack app for the iOS platform, GameGem requires a Jailbroken device with a modded app sotre, such as Cydia installed. – There is no way around this, since game cheating tools are generally not accepted into the Apple app store and would not be granted the required privileges to change memory in other apps either. As always we recommend only jailbreaking a phone/pad that is old and not connected to your main apple account.
Sadly, the app comes bundled with ads, but those are not very annoying. You can expect a small wide banner at the bottom of the app. – This is how the developers of the app are making money on a great app that they created and that seems fair enough.
Requirements of GameGem iOS No Jailbreak
Minimum operating system requirements: iOS 9.0.
Compatible with:
iPhone
iPad
iPod touch
Features of GameGem iOS No Jailbreak
Value Scanning (auto, integer, float)
Fuzzy search for unknown values
Exact value search / Accurate Search for known values
Value freezing
Speedhacks, time hacks can be enabled
Easy to use, good UI
Multiple / Mass Value editing possible
Comes with small ads at the bottom
Jailbreak required
How to Use GameGem iOS No Jailbreak
Star Up GameGem
Star up the game you would like to hack
Tab back to GameGem, make sure it is connected to the game by checking the top bar
Start an Accurate Scan and enter the number/value you see in game that you would like to change/hack
Go for Value type "auto" if you don't know the value type (90% chance it is int 64, 100% chance Auto will find it, but it will take longer)
You will get a huge list of values usually
Go back into the game and through gameplay change the value you scanned for
Now scan again to narrow down the list of memory values
Repeat this process until you are left with <12 values
Select all values and change them to 99999999 or whatever, freeze them if you want
Congratulations, you just hacked an iOS game.
Now you can play around with speedhacks and fuzzy search to find unknown values
Screenshots of GameGem for iPhone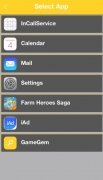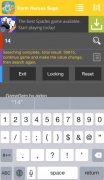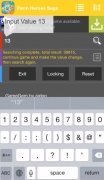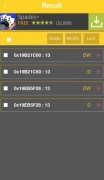 GameGem for iPhone APK Details
| Feature | Description |
| --- | --- |
| Last Updated | 2021 |
| Developer | GameGem |
| Version | latest |
| Size | 4MB |
Gamegem Download iOS No Jailbreak
You can download GameGem for you iOS devices from the link below and enjoy the numerous features of the file.
Can't download from the link above, copy and paste the link below on your browser
https://bit.ly/3mJ3k37
How to Install GameGem for iPhone
Jailbreak your Device (use an old phone, please. Don't use your main apple account, please)
Install the Cydia app bundle/app store for jailbroken devices
Navigate the the BigBoss repo > Utilities > GameGem
Install GameGem from the repo