Download AndroDumpper MOD APK Wifi Hacker [WPS/WPA2] and crack any WiFi password in your surrounding. Be the boss of free internet with hacked WiFi.
Description of AndroDumpper MOD APK
AndroDumpper APK is an excellent application who provides you help to connect your smartphone to any router through the WPS push button & Pin. Using this you can hack any wifi router & gets a password if your device is rooted. Root is not required for connecting with WPS push button but if you connect with Pin then Root is required. It's totally ads-free application.
AndroDumpper is an application that you can use to find out if your access point is vulnerable to WPS protocol. As usual, the application lets you carry out this check on any network, but it's recommended to use it exclusively on your own.
To use the application correctly, you'll need to have a rooted device and the app Busybox installed. Even if this is not the case, you can still use the application, but the check without rooted privileges is less reliable.
AndroDumpper is an application with some really interesting features. Not only does it let you verify the security of your point of access, but it also lets you see all the passwords for all the WiFi networks that you have connected to from that Android device.
Features of Androdumpper Crack APK
It has random Pins dictionary.
You can also download Pins dictionary.
It works with WPS push button routers.
You can easily understand how to use this.
You get the password your connected WiFi.
What's New in Androdumpper Crack APK
Supported ZTE, Huawei, DLink & Sercomm routers.
Totally ads-free.
UI improvements.
Screenshots of Androdumpper Pro Mod APK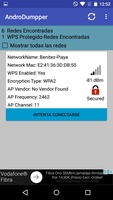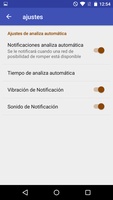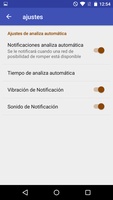 AndroDumpper MOD APK Details
| Name | Description |
| --- | --- |
| APK Name | AndroDumpper MOD APK |
| Version | v3.11 |
| Size | 14MB |
| Category | Tools |
| Downloads | 10,000+ |
| Developer | Dev |
AndroDumpper MOD APK Download
You can download AndroDumpper Mod APK from the link provided below:
Download AndroDumpper MOD APK
How to Install AndroDumpper MOD APK
As soon as you have succeeded in downloading AndroDumpper MOD APK, you will have to follow the steps below in order to install the mod APK on your Android device.
Go to System Settings >> Security >> Unknown Sources and Enable this if not yet enabled.
If at all the game has an obb folder, you will need to extract the contents of the zip folder using ES File Explorer
Once you extract the Obb folder from the Zip file, you will need to place it in your internal storage or SD card (default storage). To do that, you need to copy the Obb folder and paste it in the directory Android >> Obb.
If the Obb folder isn't available, just create it and paste your game Obb folder.
Now locate your downloaded Mod APK file from the link provided above and install it.
Launch your newly installed AndroDumpper MOD APK and enjoy the numerous unlocked features!!!